9 MAY 2021 (LONDON, UK) –NAGYEDi UNVEILED NEW SINGLE "OUT OF THIS WORLD" AND ARTWORK AS NFT
The London–based singer and songwriter took her art to the next level, and unveiled the fresh single "Out of This World"as NFT (non–fungible token) for the early birds. The digital track will be available on all streaming platforms from the 16thof May, however fans and art collectors can already get the song as part of a limited edition digital pack.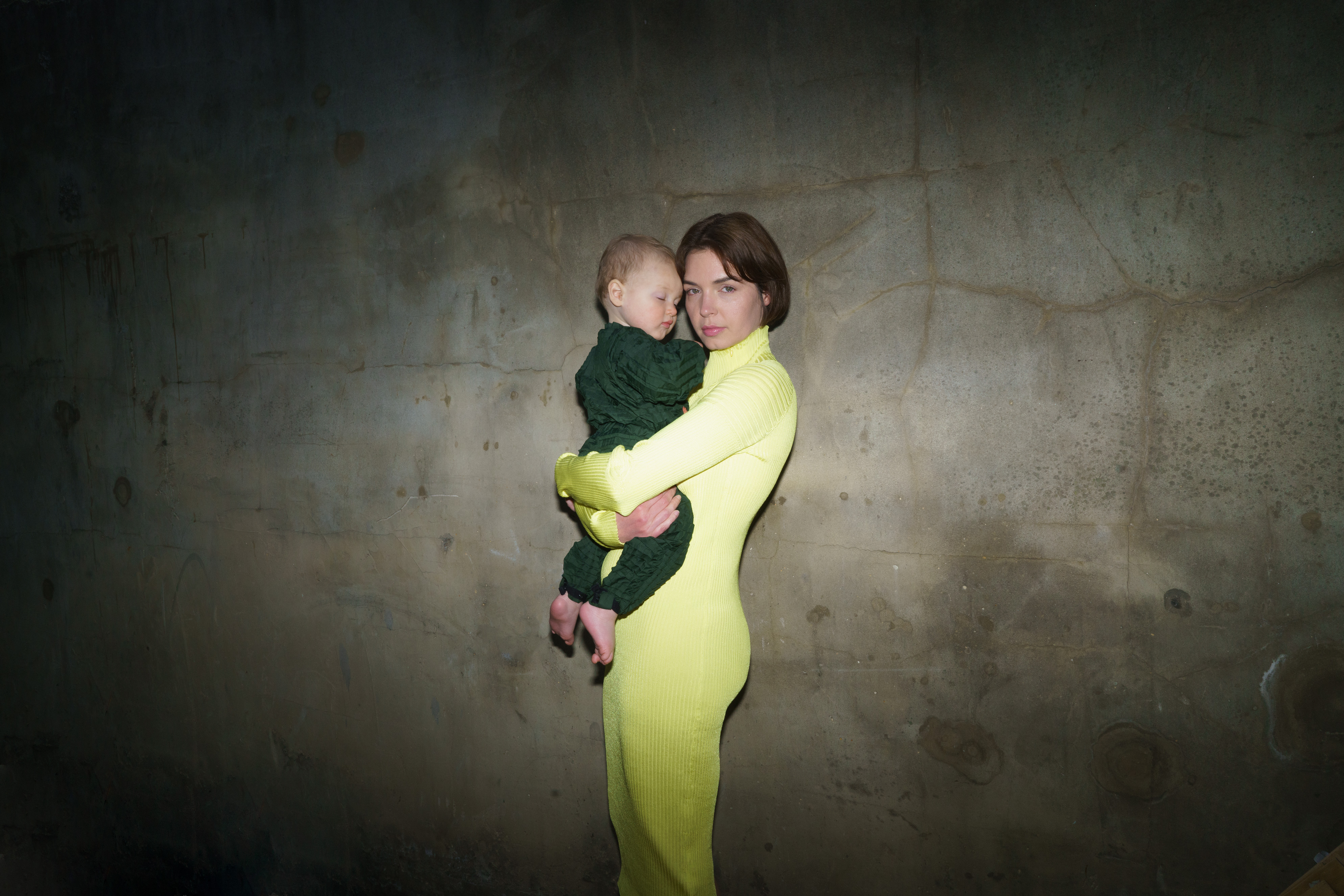 Out of This World and what's behind
The lyrics are a metaphor for the complexity and the beauty of being a mother. NAGYEDi wrote the song when her baby boy was a newborn. It was an extraordinary yet challenging situation with a lot of tears. The self–taught Hungarian musician's plan was to release the song on Mother's Day. Production was delayed due to an unforeseen illness and the loss of her voice. During this time,an idea surfaced to enter the NFT market and publish the song on the 9thof May, at the same time when many countries celebratemotherhood.
The independent artist was always known as a pioneer in her art, not following rules, not being defined by genres and algorithms, or holding to classic strong structures. She arranges her songs around vocal harmonies and makes cultivated music with several roots, and a strain of honesty. Songwriting, especially music production, is an experimental art project for NAGYEDi, so is the whole NFT and blockchain concept.
"I am always playing with new ideas and the NFT market provides a unique opportunity for artists to connect with their fans. Hopefully the blockchain technology will give an alternative way to shake up the industry." –the artist says.
"Out of This World" is the second single in which NAGYEDi not only appears as a songwriter and lyricist, but also as producer. Mixing and mastering were done by Cubico Sound, and Pav Pav –Edi's husband –responsible for the visual artwork.
What can we buy in the NFT collection?
The new song is only available as NFT for a week between the 9–16thof May. Eleven different unique artwork are on sale with the fresh single, each one for 0.011 ETH (Ethereum) worth about £30. Fans can also find behind the scenes photos –one of them on auction –that won't be shared anywhere else.
Check out her NFT galleryand enjoy the new single, "Out of This World".
Find out more about NAGYEDi by visiting her website.
Social media:
Facebook
Instagram
Twitter
Youtube
Contact:
Edi Nagy
hello@nagyedi.com
Contact Detail:
Company Name: NAGYEDi
Contact Person: Edina Nagy
Email: Send Email
Phone No: +447572968943
Country: United Kingdom
Website Url: http://www.nagyedi.com/


Source: www.PRExhibition.com