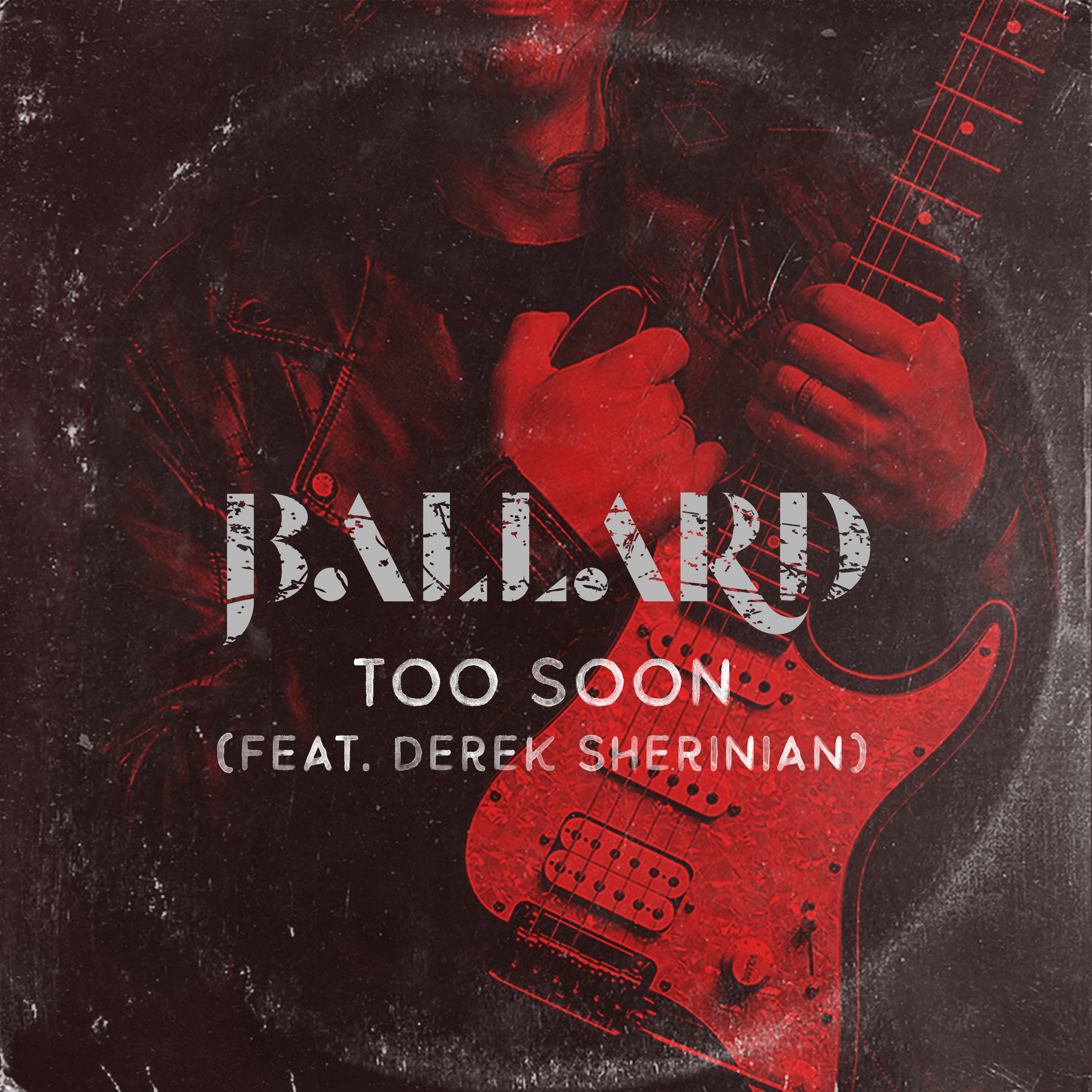 Fans of progressive instrumental rock could be interested in
"Too Soon (feat. Derek Sherinian)"
thelatest single from the first full-album out at the end of the year.
May 14th BALLARD will debute his second single "Too Soon (feat. Derek Sherinian)" from his full-length album ahead of its release on next december.
It's one of the more melodic and solid pieces of the album and finds Paolo Ballardini a.k.a BALLARD delving deep into his composing style "guitar oriented" and full of melodies, riffs and delicated changes of athmosphere.
"Too Soon" features one of the best keyboardist of all time, Derek Sherinian (ex DREAM THEATER and solo artist), who contributes with an explosive solo that creates a magic moment before the coda of the song.
PRE-SAVE LINK FROM MAY 1s t
https://distrokid.com/hyperfollow/ballard1/too-soon-feat-derek-sherinian
Quote from guitarist composer Paolo Ballardini a.k.a. BALLARD
"After the good audience's feedback for my first tune "CHANGES" i decided to release this second song also because it features one of my favourite keyboardist of all time. Derek is a true legend and I feel so grateful for the opportunity to feature him on this track, one of the best moment of my career…I hope everyone enjoys this second single produced thanks to a special team!"
"Too Soon" composed arranged and produced by guitarist Paolo Ballardini a.k.a. BALLARD with:
Derek Sherinian (guest solo on keys) Marco Parenti (drums) Luca Scherani (Keys) Claudio Sannoner (bass) Simone Carbone (mixing engineer), Alessandro Mazzitelli (recording-engineer).
Special thanks to the rest of creatives who joined BALLARD project:
M. De Matteo, G. Brega, A. Visalli, A. Gimelli, F. Gazzolo.
BALLARD WEBSITE
JOIN THE BAND ON SOCIAL MEDIA
https://www.instagram.com/ballardmusic/
https://www.facebook.com/ballardmusic
https://www.youtube.com/c/Ballardmusic
Contact Detail:
Company Name: BALLARD
Contact Person: Media Team
Email: Send Email
Country: Italy
Website Url: https://www.ballardmusic.net/


Source: www.PRExhibition.com